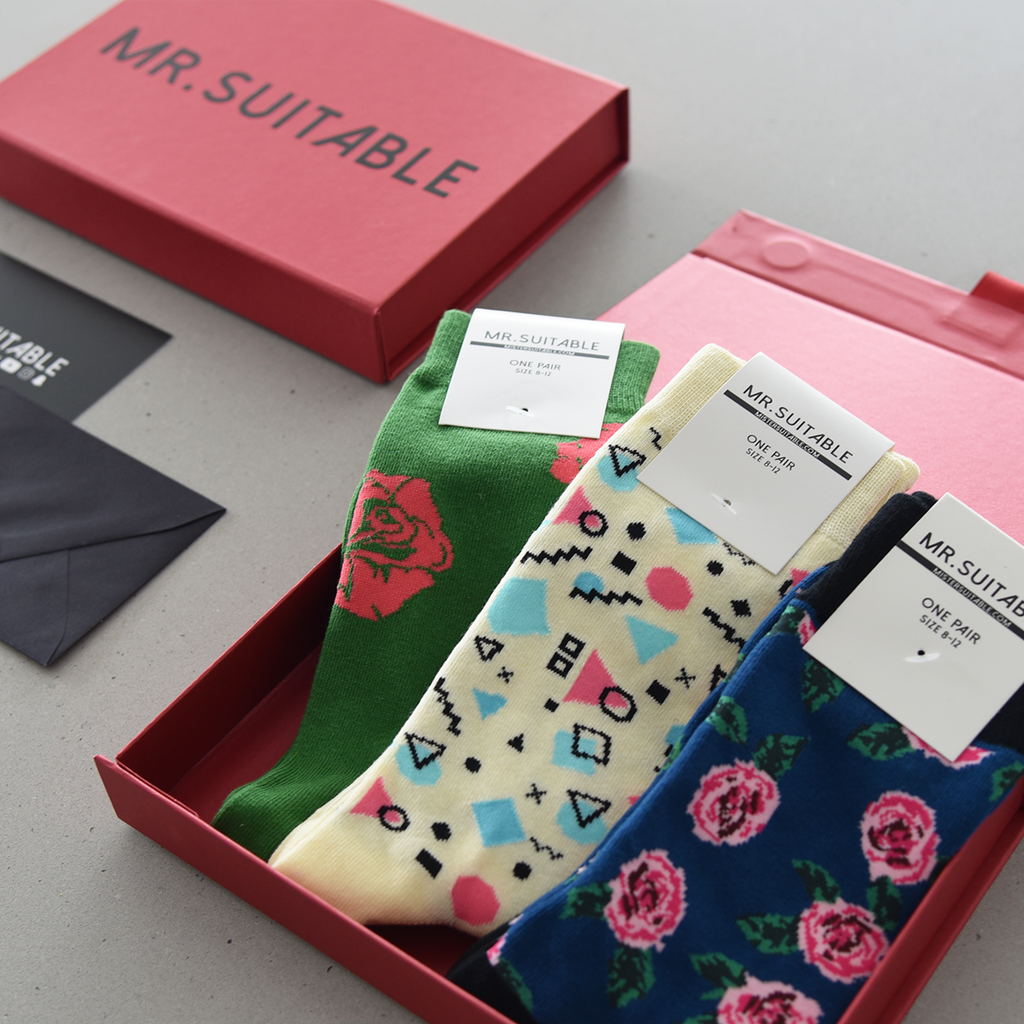 They 'Borrow' My Socks - Gift Box (Three Socks)
$40.00
The 'They 'Borrow' My Socks' MR. SUITABLE gift box is a collection of our top selling socks that can work for anyone in the relationship. Because we know washing machines aren't the only reason socks mysteriously disappear. 
Socks Featured:
1) Hibiscus
2) Rosy
3) Retro
Gift Box Presentation:
Dimensions: Length: 9.25" - Width: 6.69" - Height: 1.57"

Details: Three socks are wrapped in premium black tissue paper with a MR. SUITABLE wax sealed card placed on top.
Design: This reusable gift box has a luxe red matte pearl luster finish and a magnetic snap shut front flap closure. 
Optional Complimentary Celebration Card Insert - Enter celebration number in the "Notes" section of checkout. No selection entered will have a gift box with no card insert: 1) Birthday 2) Promotion 3) Fatherhood 4) Engagement 5) Anniversary or 6) Entrepreneurship
Sock Details
Fits Men's Shoe Size 8-12
Fits Women's Shoe Size 9-13
Dimensions: 15.00" x 3.50"
Material: 80% Cotton, 17% Nylon, 3% Spandex
Care Instructions: Machine Wash Cold